---
"The universe may be not only queerer than we suppose, but queerer than we can suppose" (J.S. Haldane, 1860-1936)
---
---

Scottish Capricorn
Carol Ann Duffy
appointed British Poet Laureate
see her chart here
Planet Neptune is associated with poetry. Duffy was awarded the Laureateship as her progressed Sun conjoined transiting Neptune on the Neptune discovery degree on her 6th House cusp
---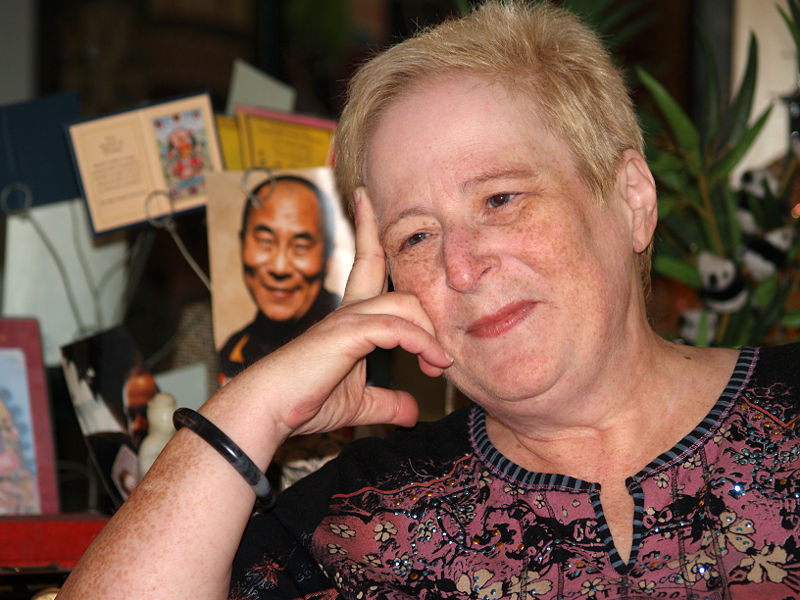 Taurus Buddhist
Eve Kosofsky Sedgwick
enters the afterlife
see her chart here
The American "queen of queer theory" died peacefully as transiting Juno conjunct her 8th-House Jupiter in Pisces
---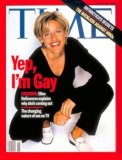 Aquarian activists
Ellen DeGeneres & Portia de Rossi
save even more animals! Same-sex and same-Sign couple, Ellen & Portia (they're both cool & kooky Aquarians) have now become vegans...
read more
---

Bisexual
Barbie
(Pisces Princess) turns 50!
With both her Sun and Moon in plastic Pisces (also the sign of the Princess archetype), Barbie Millicent Roberts remains the world's most popular plaything ...
read more
---

Double Leo
Gus Van Sant
's film
Milk
wins Oscars
With his unaspected Sun plus his Moon (
and
Venus, Pluto & Mercury) all in masculine Leo, Gus Van Sant frequently explores themes of male angst in his critically-acclaimed experimental films...
read more
---

Piscean Olympian Diver
Matthew Mitcham
- A born performer with his Pisces Sun ruling his Leo Moon, this openly-gay Aussie Platform Diver put on a brilliant show at the Beijing Olympics, winning Gold for Australia...
read more
---

Canadian Capricorn
Bruce LaBruce
releases Indie Horror Flick - The Berlin story of gay punk zombie
Otto
(complete with an amazing soundtrack by Crippled Dick Hot Wax) is currently wowing the festival circuit (while Pluto transits LaBruce's Mercury)...
read more here
---
Moody Cancerian
Amelie Mauresmo
out of Beijing Olympics
The French tennis champ has the fiery & sporty combination of Jupiter-in-Leo at the apex of a fixed T-square pattern, all on her midheaven no less ...
read more about her
and
more lesbian stars
---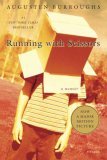 'Triple Libran'
Augusten Burroughs
releases another relationship memoir
The author of
Running with Scissors
is promoting another story about his dysfunctional family. This time about his father:
A Wolf at the Table
...
read more
---
Scorpio crooner
kd lang
releases 'Watershed' album
Does kd lang know that Scorpio is the 'fixed water' Sign that rules desire (?) because the highly-anticipated new album by the 'Constant Craving' singer-songwriter is called 'Watershed'! ...
read more about her
and
more lesbian stars
---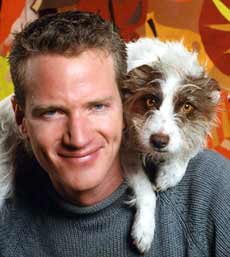 Scorpio
Dan Mathews
makes animal rights activism oh-so-sexy - The PETA 'Rabble Rouser' has released his autobiography,
Committed
. With all three Fire planets prominent in his chart plus a triple Scorpio stellium this animal rights activist is a spirited and livewire campaigner with endless passion for his cause ...
read more
---
'Queen' Julian Clary Bares All for Bears
Gemini
Julian Clary
looks like a picture as he sits on a throne – stark naked, except for a teddy bear strategically placed to cover his "crown jewels" – in
PETA
's new ad condemning the killing of Canadian black bears to make caps for The Queen's Guards. You too can help save the bears by
signing the petition > here
---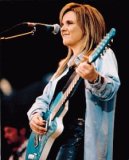 Gemini rocker
Melissa Etheridge
on Revival Tour
With Pluto on her North Node (in a very challenging Mutable Grand Cross pattern) this Grammy Award-winning rock singer-songwriter & musician experiences one regenerative phase after another ... [
read more
]
---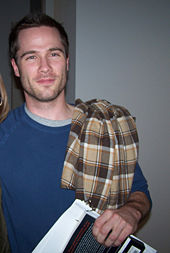 Brothers & Sisters actor Luke Macfarlane comes out at 28
Canadian Capricorn actor
Luke Macfarlane
has come out in an interview with
The Globe and Mail
. Macfarlane - who plays gay character Scotty in
B & S
- was born with the Sun at 28 degrees of Capricorn, meaning astro-logically that he would probably experience an important (and very public) life changing event at this age. And indeed, now he's a gay star on the rise!
---
Aries 'Rocket Man'
Elton John
continues Tour
Born with the last degree of Leo on his Ascendant, this superstar entertainer is known for his love songs, abundant creativity, flamboyant showmanship and big heart.
---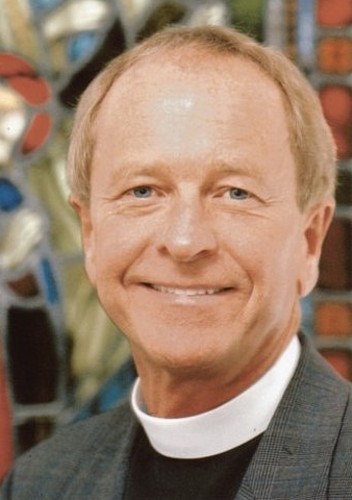 Openly-gay Bishop
Gene Robinson
circumvents church ban
Born with an indominitable & indefatigable Saturn-Pluto conjunction closely conjunct his Ascendant, Robinson continues to resist the entrenched misogyny & homophobia of the Anglican church. The Sun on his North Node explains his spiritual quest & leadership qualities.
---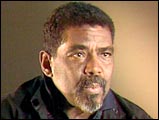 Alvin Ailey
American Dance Theater troupe performs on
So You Think You Can Dance
- With the ruler of his Ascendant conjunct Pluto in his 8th House, the late African-American director, dancer & choreographer left behind a brilliant legacy: his eponymous dance school.
---

Alyson Annan
This Aussie hockey champion has an easy-flowing Grand Air Trine and sporty Jupiter unaspected on her midheaven, helping her to win an Olympic gold medal in Field Hockey at the Sydney Olympics ... [
see more lesbian stars
]
---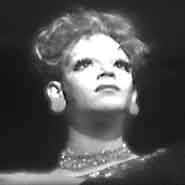 Piscean
Jackie Curtis
biopic,
Superstar in a Housedress
Book & DVD out now! With the very sensitive & dramatic combination of Sun in the first degree of Pisces ruling his Leo Ascendant this actor, playwright, poet & cabaret singer became one of Andy Warhol's "Superstars" ...
---

Melissa Ferrick
With a Boomerang pattern involving Uranus in Libra at the base of her chart this American singer-songwriter continually grounds herself as a musical role model and symbol of freedom for queer youth as they tackle their sexuality issues ... [
see more lesbian stars
]
---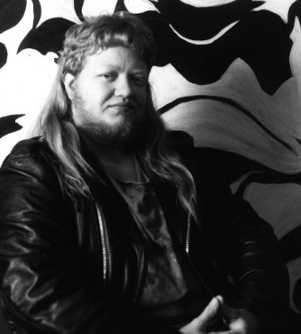 Raven Kaldera
The F2M author of
Hermaphrodeities
&
MythAstrology
has the Sun on the inter-gender cusp of the 4th and 5th houses, which respectively represent feminine and masculine spaces ...
---

Jack Pierson
With Mars in Cancer leading his Locomotive Shape from the Ascendant this photographer of the male nude creates lovely imagery of the softer side of masculinity ...
---

Tom Robinson
This sexually-fluid English broadcaster & former rock star has the planets ruling the mutable signs on his houses of sexuality & romance both in aspect to his Sun, making him "bi and proud" ...
---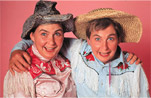 The Topp Twins (Jools and Linda)
The first degree of Aquarius rises in the composite chart of these Kiwi entertainers & cultural icons making them a wonderfully offbeat and original pair ... [
see more lesbian stars
]
---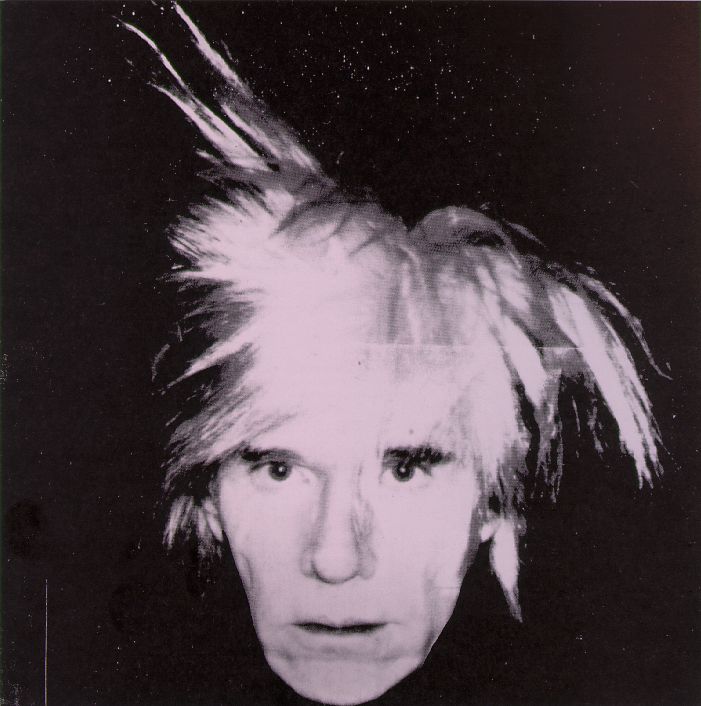 Andy Warhol
His artistic bent came from the highly creative placement of the Leo Sun on his Ascendant, while the Saturn Bucket handle explains his quip that "In the future everybody will be world-famous for 15 minutes" ...
---