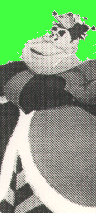 GENDER DYSPHORIA

WHAT IN THE WORLD IS GENDER DYSPHORIA? IS IT A NEW DISEASE THAT HAS HIT US? TO USE LAYPERSON'S TERMS: TRANSGENDERISM/TRANSSEXUALISM. WE HEAR MANY TERMS TO DESCRIBE TRANSSEXUALS. MOST OF THEM UNTRUE. FOR INSTANCE: DRAG QUEEN, POOF, DICKS IN SKIRTS OR COCKS IN FROCKS. ALL OF THOSE TERMS ARE VERY INSULTING TO US.

In real terms we are none of the above. We are the minority of a minority. Like lesbians, gay and bi-sexual people, we are human too.
Although some of us have been on the gay scene at one time or another, not all of us are gay. We have, of course, gay transsexuals, lesbian transsexuals and heterosexual transsexuals. Most of the transsexual community are heterosexual.

Does that surprise you? Does that disgust you? Sexual preference is totally different to gender identity.

Whether female to male, or male to female, we all suffer from this documented psychosexual disorder. We are born...the same as everybody else.

It is not an easy life when you consider that we have no human rights. The anti-discrimination laws that are supposed to protect everyone, do not even mention us. We do not come under their jurisdiction. On page 53, for example, there is a whole page on the rights of guide dogs. They have more rights than we do. At least gay and lesbian people have their rights.

Please give us a go. Stop the separation of the minorities. Let us stand together as brotbers and sisters to fight for the right to be ourselves.

That is the motto of the Australian Transgenderist Support Association of Queensland Incorporated (ATSAQ).

We are an unfunded self-help organisation, trying to help emerging transsexuals, their family and friends through counselling and support. Our suicide rate (according to Sydney) is approximately 40 percent.

That is disgraceful.

As the Counsellor/Co-ordinator of ATSAQ Inc., I hear a lot from people who are at the end of the rope. Not only are we ostracised by society, we find that we are discriminated against by other minorities.

Let me give an all too familiar example of what our lives are like. The sameness of our life stories is frightening in their similarity.

Most of us know from quite early ages, from approximately four years of age, that we are different. A lot, not all, have been sexually abused at one time or another. Whether we were abused because we are different is one of the questions that we all ponder.

Our school lives are usually hell because we do not seem to fit in witb anyone. We are verbally abused and often beaten up. Because of society's and our family's pressures, we are often forced into doing the macho things that are expected of us.

We are pressured into having girlfriends, or boyfriends if female to male. Witb tbese kinds of pressures in our lives, it is no wonder our suicide rate is high.

More often than not, when we tell our friends and family of our plight we lose them all.

We are made to seek psychiatric help because we are seen as mentally disturbed.

When we go looking for work, nobody will employ us. CES and Social Security expect us to stand shoulder to shoulder with everyone else and go out and get that job. Those two government departments recognise that we have a psychological disorder, but most of us still have to try to get work.
If by some chance some of us do not look terribly feminine or masculine, we are furtber ostracised.

What right do people have to judge us because some of us happen to look like truck drivers. We are still transsexuals.

We have to undergo at least two years of psychiatric assessment before surgery is even considered. Not all of us will have surgery owing to medical reasons or personal reasons. We are still transsexual.

The cost of medical, psychiatric and endochrinological assessment plus trips to Melbourne on the reassignment programme, is very expensive. The team likes us to be working in a 'normal' relationship so that they can see if we will fit into 'normal' society.

What more can be done to us?

DO not put us down because we do not seem to fit in with your groups ...accept us as we are and do not be judgmental of people that you do not understand. Help us.
I am also an educator. I, with members of the gay and lesbian community, have been doing workshops with anyone who will listen. The most surprising and supportive group we have lectured is the police Cadets. They are more accepting of us than the minority groups. Surprising isn't it?

It is a hard life we lead. It is not a lifestyle born of choice. We did not choose to be men and women opposite to our biological gender. All we can do is try to help our brothers and sisters to make it a little easier in their lives.

by LISA GRIFFIN.

(from Queer Gravity (1994); (originally printed in Brother Sister Queensland).