Carol Ann Duffy

---
Bisexual > Lesbian British Poet Laureate
---
Astrology chart, profile, links, books
---
---
Virgo Ascendant, Capricorn Sun, Aries Moon, Libra Neptune T-Square
---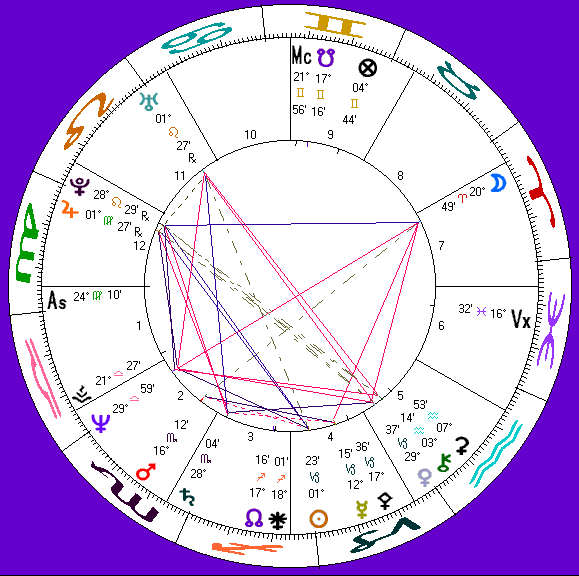 ---
DATA. Born: 23 December 1955, Glasgow, Scotland (04w14, 55n59). Sy Scholfield [copyright] quotes date, year, place and time of birth for chart from Caroline Gerard via birth certificate. RR: AA.
---
FEATURES: PERSONALIZED PLANETS: NEPTUNE (sextile Sun; opposite Moon), SUN (conjunct the Base), PLUTO (trine both luminaries), PATTERNS: CARDINAL T-SQUARE (Moon opposite Neptune both square Venus), T-SQUARE (Venus/Chiron opposite Uranus, all square Neptune). FINAL DISPOSITOR: MARS in SCORPIO. SHAPE: HORSESHOE (11° Sagittarius pivotal). CHINESE SIGN: WOOD GOAT. NUMEROLOGY: "10/1" LIFEPATH.
---
Wikipedia Biography:

Carol Ann Duffy (born December 23, 1955) is a British poet, playwright and freelance writer born in Glasgow, Scotland. She grew up in Staffordshire and graduated in philosophy from Liverpool University in 1977. Carol Ann Duffy was awarded an OBE in 1995, and a CBE in 2002. She now lives in Manchester with her daughter Ella (born 1995) whose father is the writer Peter Benson. She used to live with her partner, the poet Jackie Kay, but they separated in late 2004... [read more here].

Astrology:

Like many poets Duffy has a prominent Neptune, in her case in the last degree of Libra at the apex of a T-Square. She was appointed British Poet Laureate on 1 May 2009 as transiting Neptune at 26 Aquarius conjunct her Solar Arc progressed Sun at 25 Aquarius both on the Neptune discovery degree of 25 Aquarius, all on her 6th House cusp no less. Meanwhile, Neptune was straddling the Ascendant in her progressed chart.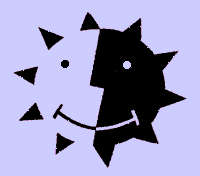 Duffy's Works
from Anvil Press