---
Christos Tsiolkas

---
Greek-Australian Writer, Editor & Short-filmmaker
---
---
astrology chart, profile, links
---
---
Taurus Ascendant, Scorpio Sun, Scorpio Moon, Grand Water Trine
---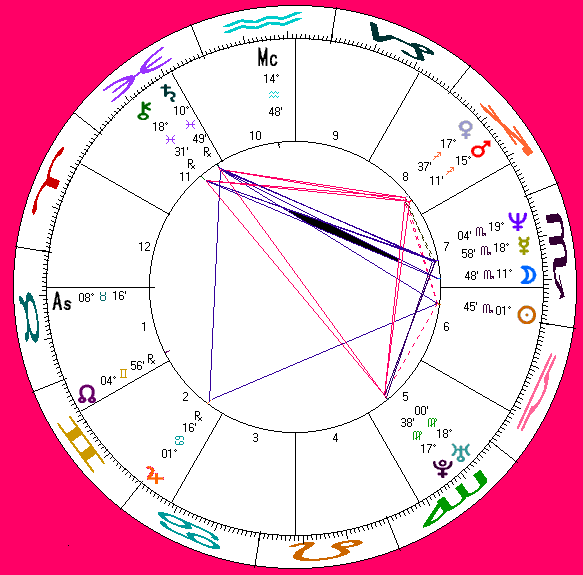 ---
ASTRoDATA: 25 October 1965, 19:15 (7:15PM) AEST (10hE), Melbourne, Victoria, Australia. Sy Scholfield [copyright] quotes date, year and time of birth from Tsiolkas's book "Dead Europe." An extract of the book with his data appears in an online ABC Radio transcript at "http://www.abc.net.au/rn/arts/radioeye/stories/s52588.htm". Various biographical references give his place of birth as Melbourne while the suburb of Richmond is specified in an article in "The Sydney Star Observer" 9 July 1998, p. 13. [RR: A].
---
FEATURES: PERSONALIZED PLANETS: Virgo PLUTO (semi-square Sun, disposits Moon), Scorpio SUN (conjunct Descendant), Scorpio MOON (conjunct Descendant), Pisces SATURN (trine both luminaries). PATTERNS: GRAND WATER TRINE (Jupiter, Sun, Saturn); T-SQUARE (Saturn & Chiron opposite Pluto & Uranus, all square Mars & Venus); MYSTIC RECTANGLE (Ascendant, Pluto & Uranus, Mercury & Neptune, Saturn & Chiron); TRIPLE SCORPIO CONJUNCTION (Moon, Mercury, Neptune). SHAPE: BUCKET (with Jupiter Handle). CHINESE SIGN: WOOD SNAKE. NUMEROLOGY: "11" LIFEPATH.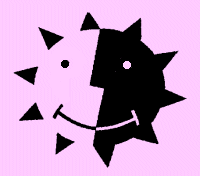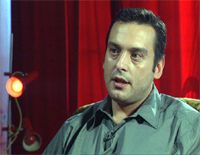 © 2002+
all rights reserved in all media

---
Christos Tsiolkas's controversial novel Loaded has been critically acclaimed as a forerunner in a new genre of "queer" multicultural fiction that explores issues of sexual politics and "intercultural racism." Tsiolkas was born in the mid 1960s in Melbourne, the city with the largest Greek population outside Athens, to Greek immigrant parents who were both factory labourers. He was raised in an inner-city Greek district.

He attended Melbourne University and completed a BA in 1987. That year he also became editor of the student newspaper Farrago, later contributing to and co-designing the literary Arena magazine. Since then he has worked a variety of jobs but remains committed to a career in writing with occasional forays into Super-8 film-making.

His first semi-autobiographical novel is the gritty Loaded (1995), an insightful exploration of 24 hours in the life of a young alienated and nihilistic bisexual working class man from an immigrant minority culture. In this continuous monologue, the angry and confused protagonist, Ari, tries to deal with his outsider status as an unemployed drug user who is neither wholly Greek nor Australian, nor entirely straight or gay, in a contemporary world that values wealth and well-defined categories. Ari's best friend Johnny/Toula is a drag queen. The book is loaded with uncompromising and frequently shocking language, and is filled with rough sex, hard drugs, and popular film and musical references, as the 19-year-old Ari proceeds in a Hell-bent fashion to destroy himself on his journey through Melbourne's Greek, gay and pub cultures.

Loaded was followed by The Jesus Man (1999), while the forthcoming Dead Europe deals with ghosts of anti-Semitism within Greek culture. Tsiolkas co-authored Jump Cuts: An Autobiography (1996) and many of his short stories have also been published. His acclaimed plays include "Whose Afraid of The Working Class?", "Blue Poles" and "Elektra AD." He co-made the short film Thug that appeared on SBS's "Eat Carpet" series in 1998.

The highly successful film Head On (1998) is based on Tsiolkas' Loaded and stars young Greek-Australian heart-throb Alex Dimitriades as Ari and gay diva Paul Capsis as Johnny/Toula.

Tsiolkas currently co-edits the alternative literary publication "Refo." He has been in a committed relationship with his boyfriend since the mid-1980s.

Star Profile

The graphic (homo)sex and drugs in Loaded are explained by the Mars-Venus conjunction in Tsiolkas' 8th House, these planets respectively ruling his 12th House (drugs) and first House (self-expression). Ari's (and Tsiolkas') journeying into the deep comes from the placement of this conjunction in questing Sagittarius (in his 8th house). A "double Scorpio," Tsiolkas has a wide angular conjunction between the Moon and Sun in the 'fixed water' sign of the Scorpion, meaning that he can tap straight into the depths of his psyche and come up with work that stings. His Scorpio luminaries are ruled by Pluto which is found in close conjunction with experimental Uranus, the planet that rules his 10th House of class issues. His novel Loaded which explores class issues thus brought him international recognition.
---
books...
---
---