Dusty Springfield, 1939-1999

---
English vocalist, pop singer, gay & lesbian icon
---
astrology chart, profile, music, books, links
---
---
Aries Sun, Pisces Moon, Aries Mercury T-Square
---
noon chart, time of birth unknown
---
ASTRoDATA: Born: Mary Isobel Catherine Bernadette O'Brien, 16 April 1939, London, England. RR: B (from biographies). Sy Scholfield quotes data from various books. Died: 2 March 1999, at her home in Henley-on-Thames, England.
---
FEATURES: PERSONALIZED PLANETS: Virgo NEPTUNE (opposite & dispositing Moon, quincunx Sun, disposits Pisces stellium). PATTERNS: PISCES STELLIUM (Moon, Venus, Jupiter); KITE (Uranus - Neptune - Mars - Venus); T-SQUARE (Chiron opposite Mars, both square Mercury). MUTUAL RECEPTION: SATURN IN ARIES (square) MARS IN CAPRICORN. SHAPE: SPLAY. CHINESE SIGN: EARTH RABBIT (aka CAT). NUMEROLOGY: "33" LIFEPATH.
---
Wikipedia Biography: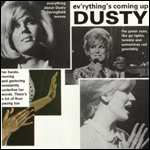 Mary Isabel Catherine Bernadette O'Brien[2] OBE (16 April 1939 – 2 March 1999), professionally known as Dusty Springfield, was an English pop singer.[3] Of the female artists of the British Invasion, Springfield made the biggest impression on the U.S. market.[4] From 1963 to 1970, she scored 18 singles in the Billboard Hot 100.[5] She was voted the Top British Female Artist by readers of New Musical Express in 1964, 1965,[6] and 1968.[7] Springfield is an inductee of the Rock and Roll Hall of Fame and the UK Music Hall of Fame.[8] She was named among the 25 female rock artists of all time by readers of Mojo magazine (1999),[9] editors of Q magazine (2002),[10] and a panel of artists on the TV channel VH1 (2007).[11]
A fan of American soul music,[12] Dusty Springfield created a distinctive blue-eyed soul sound.[13][3] Her distinctive voice was described by Burt Bacharach as:"...three notes and you knew it was Dusty."[14] Her dashing, glamourous image was supported by a peroxided blonde beehive hairstyle,[2] heavy use of eyeliner,[8] and luscious evening gowns.[15] The fact that Springfield was never in a publicly known relationship meant that the question of whether she was lesbian continued to be raised throughout her life.[16]
Springfield began her solo career in 1963 with the Phil Spector-influenced pop/rock song "I Only Want To Be With You".[13] Her following chart hits included "I Just Don't Know What to Do with Myself" and "You Don't Have to Say You Love Me". She campaigned to bring little-known soul singers to a wider U.K. audience by devising and hosting the first British performances of top-selling Motown Records artists on The Sound of Motown, a special edition of the Ready Steady Go! TV series in 1965.[17][18][19] "The Look of Love", written for Springfield by Burt Bacharach and Hal David, was featured in the scene of Ursula Andress seducing Peter Sellers in the film Casino Royale.[20] The song was nominated for an Academy Award for Best Song. The sudden changes of world pop music towards the experimentation of Sgt. Pepper's Lonely Hearts Club Band, Summer of Love themes, and psychedelia left Springfield out of fashion.[21][5] To boost her credibility,[21] she went to Memphis, Tennessee to record an album of pop and soul music with Atlantic Records' production team of Jerry Wexler, Arif Mardin, and Tom Dowd. The LP Dusty in Memphis[22] received the Grammy Hall of Fame award in 2001 and was listed among the 100 Greatest Albums of All Time by Rolling Stone and VH1, readers of New Musical Express, and viewers of Channel 4. The standout track of the album, "Son of a Preacher Man", was an international Top 10 chart hit in 1969. The song was revived in 1994 by Quentin Tarantino[23] including it in the Pulp Fiction soundtrack,[24] which sold over three million copies.[25] Springfield's low period after Dusty in Memphis ended in 1987, when a collaboration with the Pet Shop Boys returned her to the top 20 of UK and U.S. charts with the singles "What Have I Done to Deserve This?", "Nothing Has Been Proved" and "In Private".[12] Springfield kept recording until she was diagnosed with breast cancer in 1995 and died in 1999.... [read more].
---
references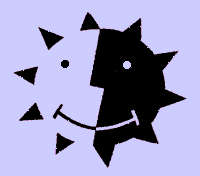 more lesbian stars

biographies
VHS Tapes