Eddie Izzard

---
English Transvestite Comedian & Actor
---
astrology chart, profile, links
---
---
Virgo Ascendant, Aquarius Sun, Pisces Moon, Pluto Rising
---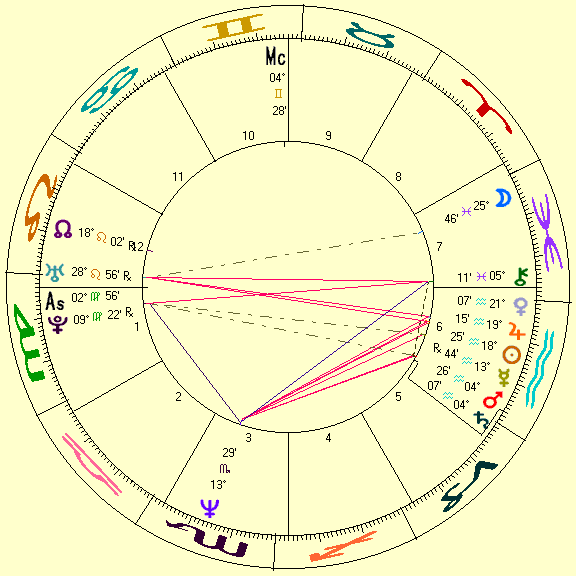 ---
DATA: 7 February 1962, 19:00 (7pm) BAT (3he), Aden, Yemen (12n45, 45e12). Sy Scholfield [copyright] quotes data from him as stated on his official website, 2000: "I was born on February 7th, 1962, 150 years to the day after Charles Dickens (February 7th 1812, for those of you who can't work it out). That combined with the fact that Pluto was ascending at the time means that I tend to put on weight easily." RR: A.
---
FEATURES: PERSONALIZED PLANETS: Virgo PLUTO (on Ascendant), Pisces CHIRON (on Descendant), Scorpio NEPTUNE (square Sun, disposits Moon), Leo URANUS (conjunct Ascendant?). PATTERNS: AQUARIUS STELLIUM (Saturn, Mars, Mercury, Sun, Jupiter & Venus). MUTUAL RECEPTION: URANUS in LEO & Sun in AQUARIUS. UNASPECTED: Pisces MOON. SHAPE: LOCO~MOTIVE. CHINESE SIGN: WATER TIGER. NUMEROLOGY: "9" LIFEPATH.
---
---
Wikipedia Biography:
---
Edward John "Eddie" Izzard (born February 7, 1962) is an English[1] stand-up comedian and actor. His comedy style is expressed in rambling, whimsical monologue and self-referential pantomime. In addition to touring, he is also a television, stage and film actor and is active in charity work.... [read more].
---
References
Wayne, George (interview). "The Izzard King." Vanity Fair December 2000, p. 294.
---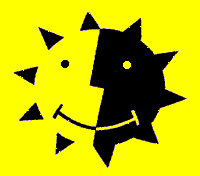 www.eddieizzard.com

© 2001, 2011
Sy Scholfield