Jack Plotnick

---
American character actor, comedian & acting coach
---
"Character actors get all the juicy parts in terms of comedy. And I love turning into different people. I got to play a 90-year-old woman in Girls Will Be Girls, and now I get to play this lecherous pussyhound of a psychologist on Lovespring International" -- Jack Plotnick, 2006
---
Astrology chart, profile, pictures, links
---
---
Gemini Ascendant, Scorpio Sun, Pisces Moon, Mercury Boomerang
---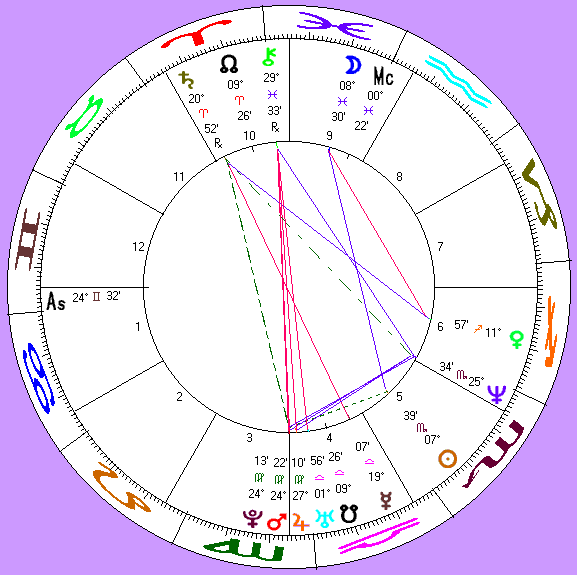 ---
Sy Scholfield [copyright] has data for birth chart courtesy of Jack Plotnick by email, March 2007. RR: A.
---
FEATURES: PERSONALIZED PLANETS: Virgo PLUTO, MARS & JUPITER (all conjunct Base), Libra URANUS (conjunct Base & South Node), Libra MERCURY (conjunct South Node), Pisces MOON (conjunct MC), Pisces CHIRON (conjunct Midheaven & North Node). PATTERNS: TRIPLE CONJUNCTION (Pluto, Mars & Jupiter all in Virgo), YOD (Triple conjunction sextile Neptune, all quincunx Saturn), BOOMERANG (Yod plus Mercury). SHAPE: FUNNEL. CHINESE SIGN: EARTH MONKEY. NUMEROLOGY: "10" LIFEPATH.
---
ASTRO-BIOGRAPHY by Sy Scholfield
---
gemini rising
Jack Plotnick is an accomplished American actor, comedian & acting coach. Born in New Brunswick, New Jersey, and raised in Worthington, Ohio, he is now based in Los Angeles. True to his Gemini Ascendant, he's a versatile performer who has played a wide variety of comedic and dramatic roles such as a straight womanizing man, several gay men including an animation character, and an old woman. Also typical of his rising sign, he's drawn inspiration from the work of several writers -- Peter McWilliams, Marianne Williamson and Louise L. Hay -- to create his own written work, an online book called "New Thoughts For Actors."
pluto conjunct jupiter
With Jupiter -- the ruler of his Sagittarian 7th House -- placed at the base of his chart in close conjunction with Pluto, which in turn rules his Scorpio Sun & Neptune, Plotnick has appeared on screen opposite several Hollywood stars, including Ben Stiller in Meet the Fockers, Ian McKellen in Gods and Monsters, Renée Zellwegger in Down with Love, and Sally Field in Say It Isn't So.
fifth-house scorpio sun
With the Sun in Scorpio in the 5th House, Plotnick hasn't shied away from gritty or controversial roles, having played a troubled crystal meth addict in the feature Sleeping Dogs Lie. A regular on the short-lived, but highly acclaimed FOX TV show Action, he has had recurring roles on edgy television series including Buffy the Vampire Slayer, Ellen, Reno 911! and Rude Awakening, plus dramatic roles in Ugly Betty, Las Vegas, NYPD Blue and Dawson's Creek. Plotnick's screen credits also include a role in the ensemble improv feature, Cook Off!, which premieres at the 2007 U.S. Comedy Arts Festival, and he recently completed filming the independent feature Remarkable Powers (a very Fifth-House Scorpio-Sun title!).
A graduate of Carnegie Mellon University, Plotnick hosts a regular actor's workshop, thus making excellent use of his 5th-House Scorpio Sun by sharing his creative talents with performers to help them enjoy acting, sometimes by working on issues or blocks they're experiencing.
mercury boomerang
Plotnick is currently a regular on the Comedy Central cartoon series Drawn Together, voicing the role of the elfin videogame warrior, Xandir P. Wifflebottom. Xandir's character "represents the stereotypical token gay participant selected to appear on reality television shows," while mocking the "overly feminine and beautiful male characters (in Japanese called bishonen) in videogames." With androgynous Mercury -- the ruler of his Gemini Ascendent -- forming a pretty tight boomerang pattern from the ultra-feminine 4th House, Plotnick also channels his inner femininity through his drag persona, Evie Harris.
Moreover, Mercury is unaspected in his chart except for the opposition to Saturn in the 10th House, thus indicating that through his mercurial characters Plotnick will earn the recognition of his peers. And indeed, along with co-stars Miss Coco Peru and Varla Jean Merman, he shared the Best Actor Grand Jury Award at LA's Outfest 2003 and "Best Actress" honors at the 2003 U.S. Comedy Arts Festival for playing Evie in cult film Girls Will Be Girls.
Furthermore, as an openly gay performer who has played a wide variety of roles, he's recognised as "arguably one of the most prolific, out actors in television and film today."
angular pluto square pluto
Jack Plotnick's star rose in the mid 2000s with the transit of Pluto across his 7th House Cusp, coincidentally as this planet formed a square aspect to its natal position. Because of the slow orbit of this outermost planet, "Pluto Square Pluto" is a once-in-a-lifetime event for everybody that involves personal transformation, control issues and facing up to what can no longer be avoided. In Plotnick's case, Pluto rules his Scorpio Sun and Neptune -- the two drama planets in Astrology -- so at that time he achieved life-changing recognition not just for being an out gay public figure but also for his admirable talents as a funny character actor.
"I didn't have much of a choice," Plotnick says of his career playing an odd assemblage of the quirky, neurotic and perverted. "I love acting, and this is the tool God gave me. I'm not a leading man, but it's fine because I think character roles are much more fun anyway. I've always just liked making people laugh."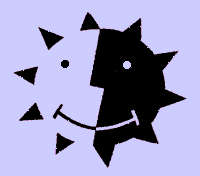 photo © Jack Plotnick
[used with permission]

www.jackplotnick.com


Jack Plotnick Is More Than "That Guy From Ellen"